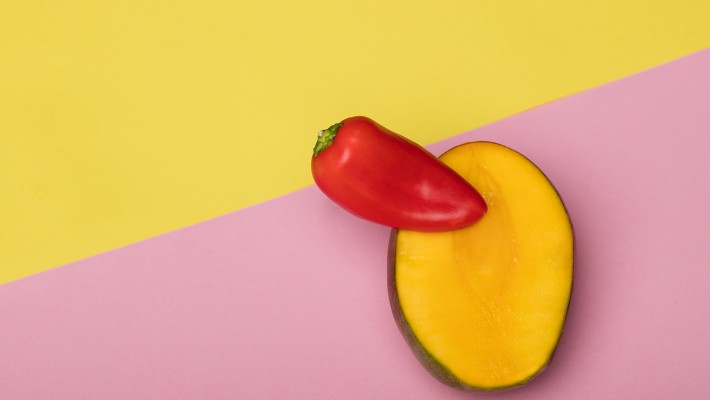 Sesso orale: 10 cose che dovresti sapere
Quante persone fanno sesso orale? Uomini e donne provano le stesse cose? Il sesso orale "conta" come sesso?
Ecco alcune risposte a queste domande:
1) Molti adulti, secondo una recente  ricerca americana, hanno già praticato sesso orale e circa l'86-87% degli uomini e delle donne lo ha fatto almeno una volta.
2) Poco più di un terzo lo ha praticato nell'atto sessuale più recente(2). Gli uomini sono più propensi a dire che l'hanno ricevuto, mentre le donne a dire che l'hanno praticato.
3) Il sesso orale non è solo un'attività sessuale praticata frequentemente, ma costituisce anche un tema popolare nel porno. Una ricerca ha trovato che sia per gli uomini che per le donne – eterosessuali e non – il sesso orale è uno dei cinque generi porno più guardati.
4) Indipendentemente da quanto il sesso orale sia praticato, le persone sono divise nelle loro opinioni: conta oppure no come rapporto sessuale? A titolo di esempio, in uno studio con 600 studenti di college eterosessuali, la metà, sia uomini che donne, ha detto che non è sesso, mentre l'altra metà sì.
5) Una ricerca dimostra che tra le minoranze sessuali, le donne lesbiche e bisessuali rispetto agli uomini gay e bisessuali sono più propense a ritenere che "conti" come forma di sesso; infatti la maggioranza delle donne lesbiche è concorde con l'affermazione "il sesso orale è senza dubbio sesso", mentre solo un terzo degli uomini gay è d'accordo.
6) Il sesso orale (sia praticarlo che riceverlo) è considerato molto piacevole sia dagli uomini che dalle donne (3) . Tuttavia, mentre nel riceverlo le donne e gli uomini riportano un eguale livello di piacere, nel praticarlo gli uomini riportano un livello di piacere più elevato rispetto alle donne.
7) Ricevere sesso orale aumenta le possibilità per la donna di raggiungere l'orgasmo durante il rapporto, specialmente durante una "scappatella". Per esempio, in uno studio con studentesse del college (4), la probabilità stimata di raggiungere l'orgasmo durante una "scappatella" è del 24%, mentre se le donne ricevono anche sesso orale questa percentuale si raddoppia (48%). Un aumento, sebbene più contenuto, della percentuale di raggiungere l'orgasmo, si riscontra anche se si tratta di relazioni stabili (75% solo con il rapporto comparata all'83% del rapporto più sesso orale).
8) Il sesso orale non è un'attività sessuale priva di rischi. Infatti è possibile contrarre infezioni batteriche, come la clamidia o la gonorrea, così come infezioni virali, come l'herpes o l'HIV. Il sesso orale crea anche una potenziale opportunità per i pidocchi di diffondersi nei baffi o nella barba. (5)
9) Anche se ci sono rischi potenziali, poche persone utilizzano preservativi o altri tipi di protezione quando praticano sesso orale. Per esempio, uno studio su 1373 studenti inglesi, riporta che il 56% ha già praticato sesso orale e di questi solamente il 2% fa uso del profilattico durante il sesso orale.
10) Una recente ricerca suggerisce che l'uso di un colluttorio antibatterico potrebbe aiutare nel prevenire infezioni come la gonorrea (interessante notare che la marca Listerine – che produce appunto colluttorio, lo aveva considerato una cura contro la gonorrea nel 1800!). Sono comunque necessarie ulteriori ricerche per poter giungere ad una conclusione.
A cura del Centro Integrato di Sessuologia IL PONTE (trad. dott.ssa Stefania Lombardi) 
https://www.lehmiller.com/blog/2018/2/9/10-things-you-should-know-about-oral-sex
(2) Herbenick, D., Reece, M., Schick, V., Sanders, S. A., Dodge, B., & Fortenberry, J. D. (2010). Sexual behavior in the United States: Results from a national probability sample of men and women ages 14-94. Journal of Sexual Medicine, 7(Suppl. 5), 255-265. doi: 10.1111/j.1743-6109.2010.02012.x
(3) Wood, J. R., McKay, A., Komarnicky, T., & Milhausen, R. R. (2016). Was it good for you too?: An analysis of gender differences in oral sex practices and pleasure ratings among heterosexual Canadian university students. The Canadian Journal of Human Sexuality, 25(1), 21-29.
(4) Armstrong, E. A., England, P., & Fogarty, A. C. K. (2012). Accounting for women's orgasm and sexual enjoyment in college hookups and relationships. American Sociological Review, 77, 435-462.
(5) Stone, N., Hatherall, B., Ingham, R., & McEachran, J. (2006). Oral sex and condom use among young people in the United Kingdom. Perspectives on Sexual and Reproductive Health, 38(1), 6-12.
Per inviare la vostra domanda ai professionisti del Centro Il Ponte che curano la rubrica Botta&Risposta scrivere a info@centroilponte.com oppure richiedere un "consulto anonimo", specificando che si tratta di una domanda per la rubrica
Per ricevere grauitamente accesso all'ebook "Il Vero e il Falso su miti e credenze della sessualità: L'erezione" , iscrivetevi alla Newsletter qui sotto .